It doesn't get easier, you're just getting stronger.
Personal Training
Do you know what type of body you want to achieve, but you aren't sure how to get there? Do you feel like you don't know what exercises to do at the gym, or how to plan your workouts, let alone how to do them? Do you already have a gym routine, but feel like you've reached a plateau and aren't seeing more results? Have you heard about this meal prep thing, but you aren't sure how it applies to you? Do you need to prepare for a fitness competition or even? A personal trainer may be just what you need!
At Boulevard Fitness, our personal trainers are experienced and certified to help you develop a workout plan to help you achieve your fitness goals. Whether you want to lose weight, improve strength, increase your flexibility, tone your body, develop cardiovascular conditioning, prepare for a competition or event, or achieve any other fitness goal, our fitness trainers can help you get there.
Check out our special on personal training: Click here or scroll down.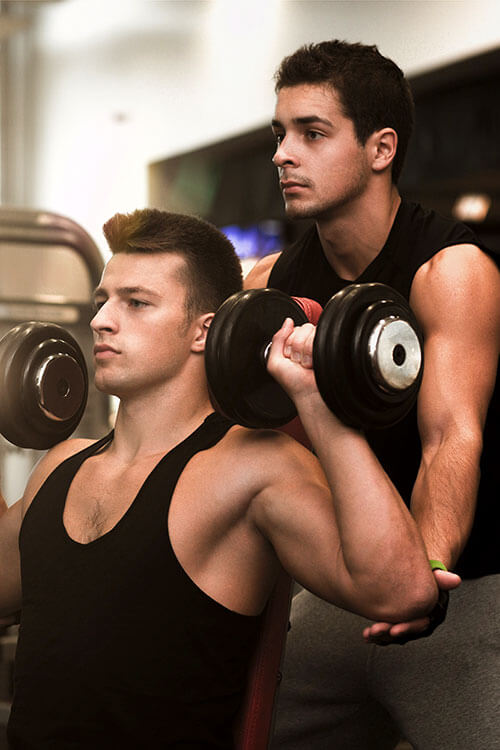 Personal Trainers at Boulevard Fitness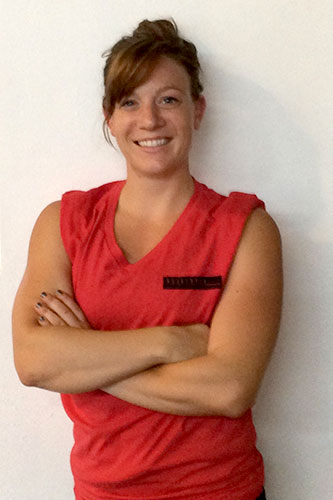 Jessica Wall
Personal Fitness Trainer
HOMETOWN
Newbury Park, CA
EDUCATION
Certified personal trainer, NASM
Mad Dogg Spin Instructor
Bootcamp instructor
BACKGROUND
Jessica has been in the fitness industry for the last four years teaching group fitness classes ranging from spin to bootcamp. Playing water polo in college gave her an initial love for the weight room that really grew after graduating and resulting in her becoming a nationally qualified figure competitor. Jessica will work with you to find the type of training that you enjoy, whether that be cardio, plyometrics, bodybuilding, or barbell work to get you the results that you want and help you to reach your goals.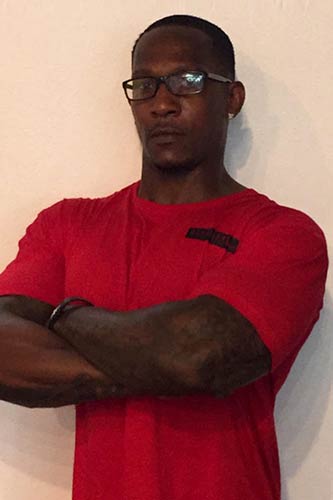 Anthony Parr
Personal Fitness Trainer
HOMETOWN
San Diego, CA
EDUCATION
Certified Personal Trainer, ISSA
Strength and Conditioning Specialist
Bootcamp Instructor
Abs Instructor
Life Coach
BACKGROUND
Anthony has been at Boulevard Fitness for 3 years. During this time he has taught bootcamp, group exercise classes, and ab's classes. His numerous years of athletics and time spent in the fitness industry, along with his own experience has given him the opportunity to work with a diverse clientele and has allowed him to come up with routines that are specific to each individual client. Anthony believes that anyone can improve their fitness level no matter what their physical condition may be. Anthony feels that workouts that are functional and complement your lifestyle will make daily life more enjoyable and will improve your quality of life.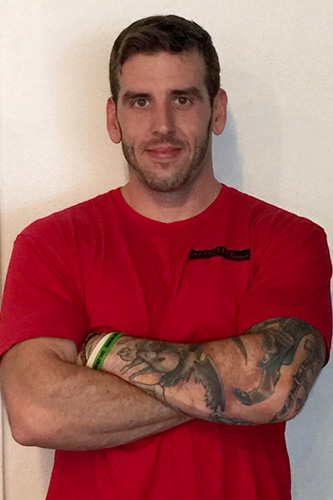 Bret Nelson
Personal Fitness Trainer
HOMETOWN
Boston, MA
EDUCATION
National Personal Training Institute of CA, over 1500 hours of class room and practical application.
Certified Personal Trainer, NASM
Corrective Exercise Specialist, NASM
Performance Enhancement Specialist, NASM
Medical Assistant
Boxing instructor
BACKGROUND
Originally from South Boston, where I boxed for 11 years, obtaining many trophies and awards. I received my CNA/ Home health aide in 2001, continued down the medical path and spent five years as a fleet marine force hospital corpsman. During this time participated in the Indonesia tsunami relief, two tours in Iraq. For a year and a half I ran the work outs for out of regulation marines (training over 2,000 marines.) participated in Marine Corps martial arts, I received three out of five belts they offered. I trained for Recon Rangers and camp guard for two years. Graduated from Concords Medical assistant program with a GPA of 3.0 I obtained my certified personal training (CPT) and performance enhancement specialist (PES) certificates. I also attended the corrective exercise specialist (CES) all in the last 12 months at the National Personal Training Institute of San Diego, and plan on continuing down the path of health and fitness.

Personal Training Special
Still not sure if having a personal trainer is right for you? Do you just want to kick-start your workout routine? At Boulevard Fitness, we've got you covered with 3 personal training sessions for just $99.
Give us a call or request a personal training session using the form below and one of our personal trainers will get in touch with you to setup your fitness training session.