Be STRONGER than your excuses.
Gym Membership
Membership at Boulevard Fitness is a gateway to achieving your personal best and living a life with limitless possibilities. As you walk through the doors of Boulevard Fitness, you will be welcomed with a smile and be treated as an important member of our community at San Diego's best gym. We are here to assist you in reaching your goals and help you to get more out of life. We are committed to help people live life to the absolute fullest.
We believe one hour with us can positively affect the other twenty three hours in your day. We invite you to come and experience Boulevard Fitness for yourself!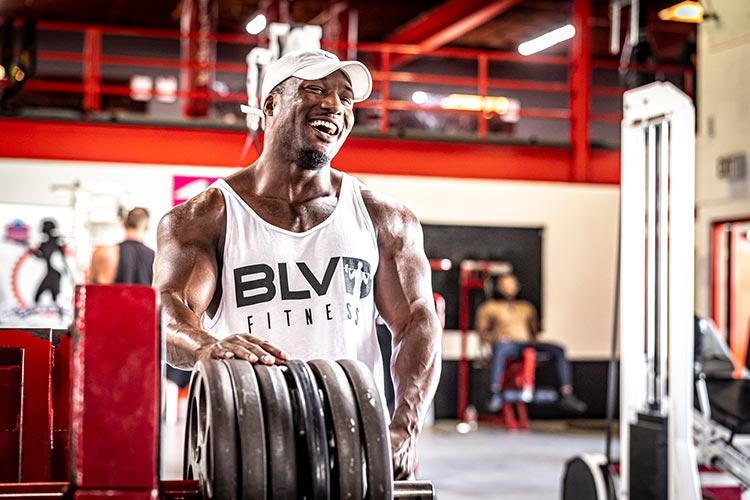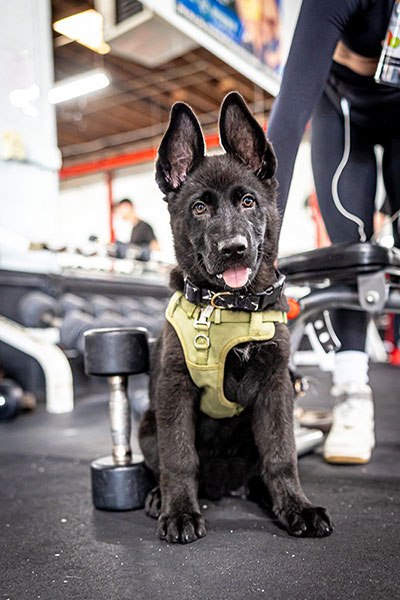 NO long-term contract required
LOW Monthly Membership Rate
HUGE Discounts for Paying Your Membership in Advance
6-month, and 1/2/3 year pre-paid packages available.
Fitness Classes Available
(additional fee may apply)
Day, Week, and Monthly Passes Available
Visiting from out of town and need a great gym to workout at while you're in town? We've got you covered.
10 Great Reasons to Join Boulevard Fitness
Great Location
We are centrally located in the heart of University Heights. Our location on El Cajon Boulevard offers ample, free parking with easy access from major streets and freeways – just minutes away from downtown San Diego.
Excellent Value
Cost is an important factor in choosing the best gym in San Diego. Our memberships are priced very competitively and we feel confident you'll get the best value with us. We offer monthly  memberships so that you can avoid long-term commitments.
Inviting Community
We are members of this community, not employees of a big corporation. We are goal oriented health and fitness seekers and strive to make the gym a positive, upbeat, fun place to be. We look forward to greeting our members every day and enjoy making the gym a warm, inviting place to get a great workout.
Exceptional Service
Every membership includes free group classes – Yoga, Abs, Fuel, etc., Banana Mondays (where we say thanks to our members by rewarding your hard work with a healthy snack-bananas!), and much more.
Convenient Hours
Our operating hours are designed to meet your needs and preferences. We open at 5 am on weekdays for you early birds who like to work out first thing in the morning before heading to work. We stay open until 11 pm for you night owls who like to unwind with a workout. We're also open during most holidays.
World Class Training
Our personal trainers are highly qualified fitness professionals. They are always researching new techniques and philosophies to meet the needs of our members. Come let us assist and empower you to define and meet your health and fitness goals! We're proud to provide the highest quality personal training in the field.
Classes & Group Fitness
Independent personal trainers offer renowned group exercise classes at Boulevard Fitness. Increase your flexibility and achieve balance in yoga class. Sculpt your core in an Abs class where you'll experience thirty minutes of six-pack-making, washboard-creating moves that build a stronger core and ripped mid-section. Or stop by the Cake Factory to focus on your lower body strength.
Clean, High-Quality Facility
We take facility management and cleanliness very seriously. We keep the gym clean, orderly, and in good repair at all times so that you can safely focus on your fitness. Our benches and locker rooms are disinfected regularly, we enforce a member towel policy, and you'll always find spray bottles in various places to clean up after your workouts or disinfect a machine you want to use.
Top-Notch Equipment
Our cardio and resistance training equipment is state of the art and kept in top condition. We offer three types of elliptical trainers, recumbent cycles, spin bikes, StairMasters, and more. For members who want a range of training style options, we also offer functional training tools like the TRX System, Equalizers, Kettle bells, Bosu balls, and much more – all well maintained and clean.
No Long Term Contracts
We're confident that once you join the community here at Boulevard Fitness, you'll feel at home but we understand that life events happen and you may need to stop your gym membership at some point. We make this process as friendly and painless as possible and we don't require you to sign on a long-term contracts to work out here. Choosing a gym is an important step. You need to make sure that you are happy with your decision or it will be another barrier to overcome when working towards your goals. You want a gym where you feel at home, a place where you always feel comfortable. Boulevard Fitness is your neighborhood gym and we work hard to be your "home away from home." You can get started on your road to better fitness and health right now. Join Today!